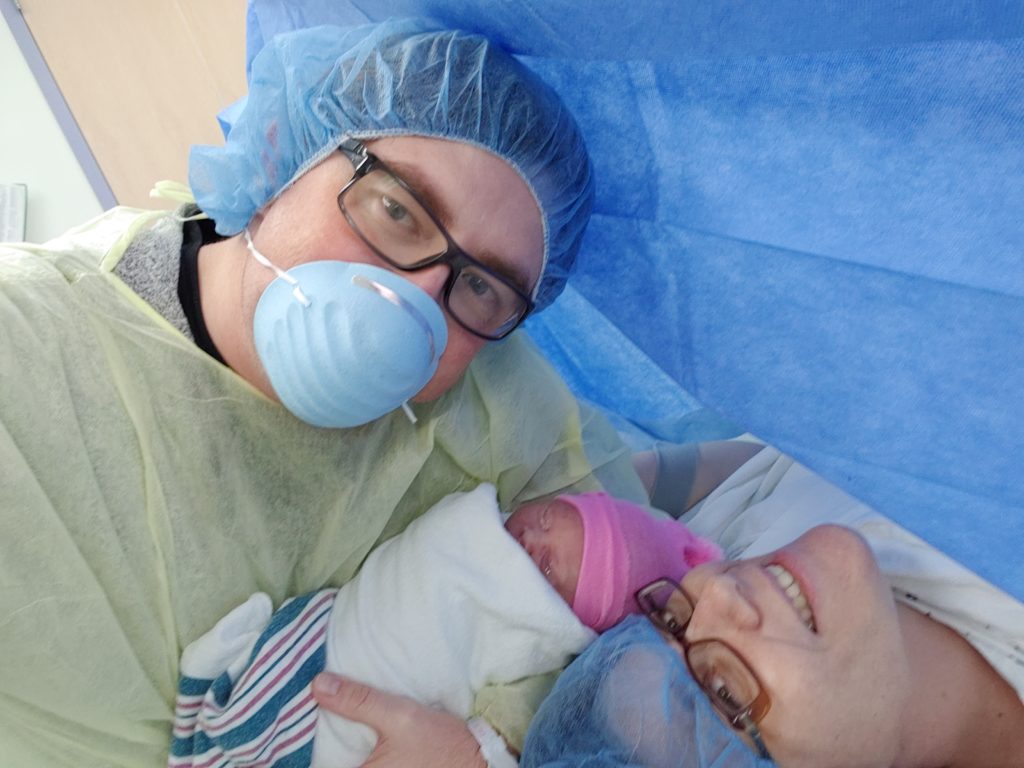 • Joanna was due November 9 but decided to come 4 weeks earlier!
• Tati's water broke on the night of October 13 and we rushed to the hospital here in Searcy. We got there around 11:30 pm and the procedures for Tati's labor started right away. After long 22 hours and lots of different methods and experiences (epidural, inducing, and several hours pushing), the doctor decided it would be safer and less painful to do a C-Section. Tati's birth canal was too tight, and Joanna was not in the ideal position for natural delivery.
• Joanna was born at 7:59 pm on Monday, October 14. She 6lb 7oz and 19.5 inches. She is healthy and pretty special! We know we are the parents and therefore are bias, but she is gorgeous and we love her to pieces!
• After a couple of days in the hospital, Tati and Joanna were authorized to go home. We have enjoyed learning to be parents and loving Joanna with all our hearts. You know that we have prayed really hard for her and now that she's finally here we couldn't be more thankful to our Lord for this amazing blessing!!
• We have had so many people (our friends and church family in Searcy) who have called, dropped by and offered so much help. Our Cloverdale brothers and sisters have even set up a meal train for us. Y'all are amazing and we are so grateful.